This may sound a little straightforward, but not all damp is damp. There are many different types of damp.
What we mean is not all damp is damp that a damp specialist can assist with.  Let us explain.
When you book a survey with us, our team visits to carry out an assessment of a problem. We are not quoting for work; we are providing a professional service with the best advice and the right solutions to solve the issue.
On many occasions, there is 'no work' for us to carry out. Very often, it is a matter of general maintenance, some lifestyle changes and occasionally drafting in the plumber to mend that leak.
So what types of damp are there?
Within older properties, there are generally three natural sources of dampness
Rainwater enters the building often as a result of broken pipes or missing tiles known as penetrating damp
Dampness rising up from the ground — Rising damp
Moisture within the air known commonly as condensation
Source – Rainwater, also known as Penetrating Damp or Lateral Damp
In our wet climate, moisture can enter a building via various means. One of the common types of damp is Penetrating Damp which is the result of:
Ineffective, broken rainwater goods
Cracks in pointing (the concrete between the bricks)
Cracks or damaged renders – covering over the bricks trapping moisture behind/within
Loss of tiles, cracked tiles, roofing defects
Flat roofing defects
Flashings –  Lead or other material flashings that have moved, cracked or become ineffective
Chimney pots that do not have "caps" allow moisture to run down the inside into the building
Gable end walls that are north facing take the brunt of bad weather – moisture being absorbed by the brickwork and making its way into the building.
Source - Water from the ground known as Rising Damp
This term is referred to as "Rising Damp" it is characterised by a descending moisture gradient within a wall from a floor level that can go up as far as 5ft or 1.5meters in height.
This moisture problem is usually associated with salt issues. Generally salts within the ground water known as nitrates, sulphates, chlorides move to the surface of the wall causing salt deposits and spoiling to the internal fabric.
Lateral Damp – Ground water can also migrate into a building horizontally. This is when the internal floor level is below the external ground level therefore "below ground" with an earth retaining wall (even a high flower bed can cause this) moisture from the ground penetrates laterally into the walls causing dampness.
Source - Moisture within the air known as Condensation

We regularly see condensation on cold surfaces such as windows where warm air containing moisture comes into contact with a cold surface and condenses in the built environment. This condensation can then form mould on the cold surface and in the event of moisture being trapped between furniture and cold walls can cause mould.
Condensation can form on ceilings and upon investigation it is very often due to a cold spot, either caused by a lack of insulation or a leak creating a cold spot, attracting moisture.
If you can identify the source of the moisture that is causing you an issue, then you can identify what damp treatment is required to remedy it. Some are lifestyle changes, some are simple maintenance and on occasion, specialist assistance is required.
If you need assistance with any damp issues within a building our fully trained surveyors will attend and do the thorough assessment required to determine what the cause is, how to resolve this and the best damp treatment required to remove the issue.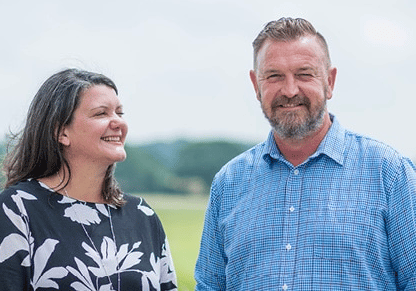 Need help? Book a survey at a time to suit your schedule
Our mission is to give you the peace of mind you deserve when it comes to waterproofing your house or business. Commission a survey from our team to assess your situation professionally.