Damp proofing is the generic term used to describe the processes and treatments implemented to fix or prevent the damp problems that occur within a property.  
The cost of damp in a property can run to thousands of pounds, so acting quickly to identify and solve the issue is critical. It pays to be vigilant, and there are often cost-effective solutions you can implement. However, a professional assessment of the damage could save you long-term and avoid wasting money on the wrong treatment.
Thankfully Dean, our lead surveyor and business owner, has many years of experience in this industry and, with his team of well-qualified surveyors, can identify and provide guaranteed treatment plans.
There are three leading causes of damp, condensation, rising damp or penetrating damp, and our damp proofing services will remedy all three. 
However, the various types of damp each present different symptoms due to the movement of the water, and they are often easily confused. The damp treatment is specific to each problem, so the correct identification is imperative before any work starts.
What are the signs of damp?
There are some pretty obvious signs of damp that you will notice on your walls and ceilings. If your wallpaper starts to peel, you have tide marks appearing; perhaps there is some bubbling in the paintwork, or you have noticed black spots of mould, then you need some help.
Any number of problems can cause these issues, from problems with the plumbing to building work gone wrong. Please take a look at some of the examples we have encountered and how we solved the issue.
Many people wait until the dampness gets out of control before fixing the problem. Damp will cause problems for your decor, but, left unchecked, it will also start to cause broader structural issues, anything from timber damage to erosion of brickwork. Many of these issues result from or will produce poor energy efficiency.
There are also health issues that arise as a result of a damp environment, including an increase in asthma and other respiratory problems. So acting fast to identify and treat the situation is critical.
The benefit of swift action in treating your damp problem will reduce the impact. However, before any works start, the problem must be correctly identified.
Whether it is condensation, rising damp or penetrating damp, finding the source of the problem is imperative.
Once confirmed, several treatments are available to our team, including a damp-proof course or the installation of a damp membrane. However, we are very clear if there is an easy solution and it involves action by the property owner, then we will advise on this. We would never suggest a course of action that was unnecessary.
What is a damp proof course?
A damp proof course (DPC) is a standard treatment for rising damp. Often an existing DPC has failed, or there is no DPC installed. There are different approaches to this, but one many people are familiar with is a damp-proof injection.
This isn't a treatment we would recommend you tackle yourself. Our team are experienced and trained in implementing this treatment.
Do I need a damp-proof membrane
Without getting too technical, this is a membrane used by damp proofing professionals impermeable to water and, more importantly, to the additional elements that come with the water, such as silt and salt.
It is the perfect foil for issues such as rising or penetrating damp to secure the area once the water access has been resolved.
Problems with condensation
Condensation is a real issue for properties with poor airflow. There are the usual issues around high-risk areas, such as the kitchen and the bathroom, which can often be solved by opening a window or using pan lids.
However, if the problem persists, there is a broader issue with the airflow around the property, which needs more substantial work. The temperature levels in the property are not balanced, and introducing extractor fans, amongst other solutions, might resolve the issue.
Damp treatment for basements or cellars
Properties with habitable space below ground are always susceptible to problems with damp. The main issue with being below ground level is gravity, and any surface water will try to find its way in.
We find this particularly an issue with older properties as any DPC has eroded over time, and the basement or cellar is prone to damp.
South East Timber and Damp offer a combination of approaches to damp proofing a basement or cellar, including tanking, waterproof membranes, and an advanced drainage system.
Next steps in damp proofing
At South East Timber and Damp, we pride ourselves on providing you with the right solution for you, not us. Getting professional help at the outset will ensure that you treat the right problem with the right solution.
The first step would be a damp survey. Depending on your needs, we have three options. Once the survey results are known, we will advise on a course of action to resolve the problem.
We will provide an end-to-end, professional damp proofing service if you choose to work with our team.
We provide a 10-year damp proofing guarantee on our work, and we are very proud of this. We don't expect there will be any issues, but if there are, we will come back out and resolve them free of charge.
We offer a 10-year guarantee on our work because we are confident in our service but also because we know that anything longer is meaningless.
As we mentioned, we don't expect issues as our team are experts but we will resolve any issue that arises.
Damp Proofing Case Studies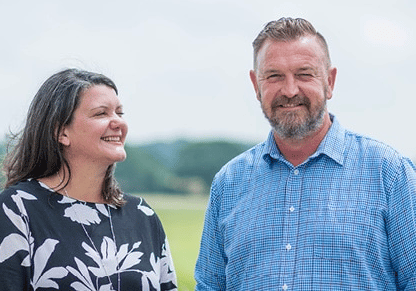 Need help? Book a survey at a time to suit your schedule
Our mission is to give you the peace of mind you deserve when it comes to waterproofing your house or business. Commission a survey from our team to assess your situation professionally.