Issue: Damp proof a beautiful home in Tunbridge Wells
Survey Type Booked - Damp - Snapshot with homeowner present.
We were asked by a homeowner to investigate long-term dampness issues to external walls in the sitting room, dining room and kitchen. We were also asked to investigate a small damp patch on the solid floor by the rear entry doors. They wanted to understand the damp proof process
The homeowner had lived at the property for more than 10 years and said the dampness and decorative spoiling internally had always been an issue. In fact, it had been flagged up in a survey he had instructed before he bought the property 10 years ago, he had just lived with the issue and redecorated every year. However, he was now thinking of putting the property on the market so wanted to rectify the issue or have a good idea of what it would cost to do so.
When testing the internal surfaces of the external walls we uncovered, unsurprisingly, a higher moisture presence than other internal walls tested. We also uncovered decorative spoiling above skirting boards to a height of approximately 300 mm was occurring.
External observations revealed a number of external defects that would undoubtedly be identified in a survey either by the mortgage lenders or by any future purchasers' survey. They included:
Defective rainwater goods (gutters and downpipes) which were allowing water to escape onto the fabric of the building beneath during periods of heavy rainfall.
High external ground levels which have been increased over the years from the original level
Defective sealants around doors and windows allowing water to ingress during driven heavy rain
External sand and cement render, bypassing any in situ damp proof course leading to a phenomenon known as 'bridging'. This means that moisture from below the damp proof course can enter the sand and cement renders, then rise vertically past the damp proof course re-entering above and often leading to dampness issues above damp proof course.
All these external issues were contributory factors to the internal decorative spoiling.
Firstly, as part of the damp proof process, it was recommended that all of the external defects mentioned above were rectified. This would future proof and protect the fabric of the building. Secondly, with these problems rectified, they would not cause an issue on any future surveys by prospective buyers of the property.
The client accepted our estimate and to offset the long-term dampness an internal damp proofing system was introduced to the affected areas. This gave the homeowner his desired dry internal finish, whilst the drying and natural evaporation process of the structure behind was allowed to continue.
The homeowner was educated on the importance of external maintenance which, as we all know, is very important. Although not very comfortable, it is always a good opportunity to observe the exterior of the property during a period of heavy rainfall to ascertain if there are any issues with defective gutters or down-pipes. If any defects are observed they should be rectified without delay and importantly tested to ensure there are no further leaks.
A guarantee for the works carried out was issued by ourselves which the homeowner can then pass on to prospective new owners of the house.
"The whole crew were excellent and informative. I would definitely recommend South East Timber & Damp."

M Peacock, Damp issues
"We got a quote at the start and that's what we paid at the end. I'd definitely recommend South East Timber and Damp."

Nick Ibb
"Our experience of the survey and the surveyor was great. The communication was second to none."

Diana Knight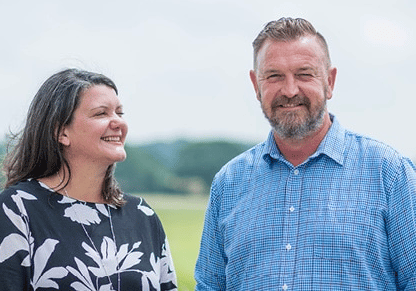 Need help? Book a survey at a time to suit your schedule
Our mission is to give you the peace of mind you deserve when it comes to waterproofing your house or business. Commission a survey from our team to assess your situation professionally.