Why Penetrating Damp is a Problem
Penetrating damp is known technically as 'water ingress'; it refers to any moisture seeping into the fabric of a building from routes other than the ground (see Rising Damp).
Penetrating damp can cause structural and cosmetic damage to a building, as well as potentially creating health complications for the inhabitants if left untreated for a prolonged time.
Common problems as a result of penetrating damp include Dry Rot and Wet Rot. Solving this issue quickly by getting to the route of the problem as early as possible and treating accordingly is vital to safeguarding your property.
This is why we implement our comprehensive damp treatment programme to give you the peace of mind you deserve.
There is a range of fixes you can implement yourself depending on the source of the problem; check out our FAQs. However, if you are in any doubt, just call our local team. We will undertake a survey, identify your problem and find an appropriate solution, as you can see below.
Penetrating Damp Case Studies
All our surveyors are well-qualified industry experts* who will identify the source of the problem and advise you on the best course of treatment for the damp you are experiencing.
Our surveys include a site visit by our knowledgeable, qualified and certified CSRT, CSSW surveyor to inspect the specific issue or full property as required.
The surveyor will provide an on-site consultation with surveyor regarding any remedial works required. They will also clarify the process involved and provide answers to any questions you may have.
You will receive a verbal estimate on-site, followed by an email estimate for any works required as per site discussion.
At South East Timber and Damp, we take pride in the knowledge that we are providing reassuringly honest advice and offering the best possible solution.
We have three options to suit your needs at varying price points, for details on which is best for you to check out the links below.
Did you know?
Our surveys range from just £95 - £295 plus VAT - click below to Book a Survey!
Professional surveys to identify the problem and specific treatments to tackle it and protect your investment.
We apply our expertise to find the source of your damp problems – and to devise long-term solutions.
Penetrating Damp Treatment Programme
Our comprehensive five-stage damp treatment programme includes:
Identifying the source of the damp and the extent of the problem with our comprehensive survey
Proposing a course of damp treatment based on budget and the property being treated
Carry out a programme of treatment that will get to the source of the problem, including drafting in our specialist support team to provide the very highest professional finish. We will also advise and treat any subsequent rot that has occurred as a result of the damp.
Provide advice and support on an ongoing programme of damp treatment
Complete our treatment, leaving the property as clean and tidy as you would expect, safe in the knowledge your work is covered by our guarantee.
Penetrating Damp Specialists
Our team of experts* are well qualified, experienced professionals who will go the extra mile to ensure your damp problems are solved and your house or workplace is returned to normal.
We will take off and re-connect your radiators and remove and replace covings, skirtings and electrical sockets.
We will leave your rooms ready to decorate. You will not need to bring in a plumber, carpenter and electrician to finish after us.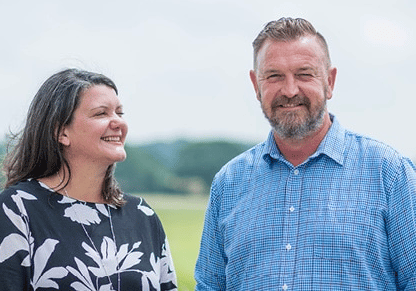 Need help? Book a survey at a time to suit your schedule
Our mission is to give you the peace of mind you deserve when it comes to waterproofing your house or business. Commission a survey from our team to assess your situation professionally.