Issue: Damp in a detached farmhouse in Marden, TN12.

SURVEY TYPE - Damp, Snapshot Survey £95+ VAT
We received a call from a landlord who owns and rents out a beautiful detached farmhouse in the village of Marden, Kent.  His long-term tenant had issues with dampness on the ground floor leading to decorative spoiling which they thought should be addressed before they try to redecorate again, we recommended one of our snapshot surveys (£95 plus VAT).
We were met at the house by the landlord who introduced this to the tenant, it was obvious that the tenant and landlord had a good relationship which always helps.
In the original part of the property, which was approximately 200 years old, there were very obvious signs of moisture presence which had spoiled the internal decor.
The landlord explained that the property had been damp-proofed and was under guarantee. However, after further investigations, the damp proofing works were found to have been carried out in 1997 and the 20-year certification had expired.
The system that had been introduced back in 1997 was a dense, water-resistant sand and cement render type system commonly used at that time and still used by some.
It was explained to the landlord that some of the contributory factors towards the dampness were a poor external maintenance programme.  Rainwater goods around the whole of the property were leaking, and high external ground levels, which had been subject to the introduction of a French drain back in 1997, were blocked and had grass growing out of it. External renders were also cracked and in poor condition.
We advised the landlord that these issues needed to be rectified without delay to both protect the fabric of the building and his investment. We also advise that if the certification for the internal damp proofing had been in date, it probably would have been nullified by the external defects.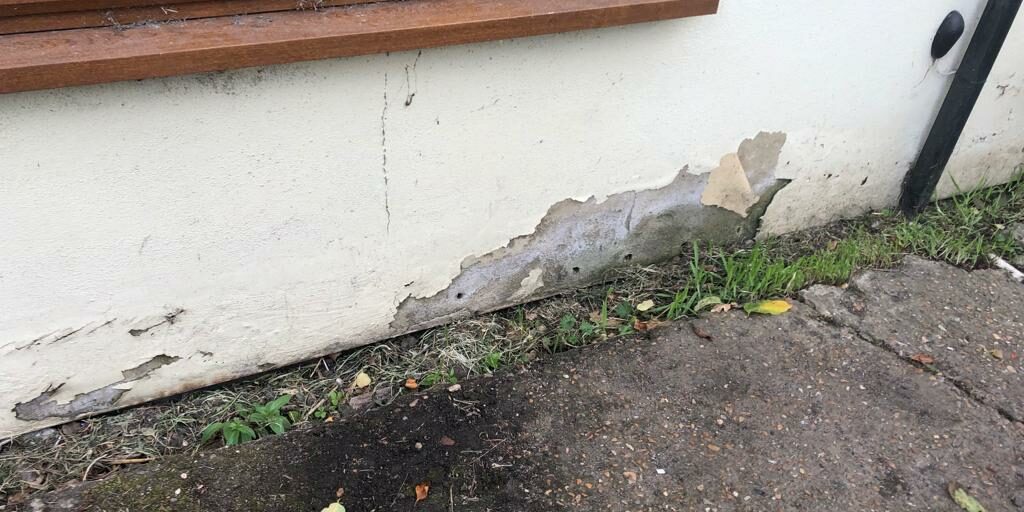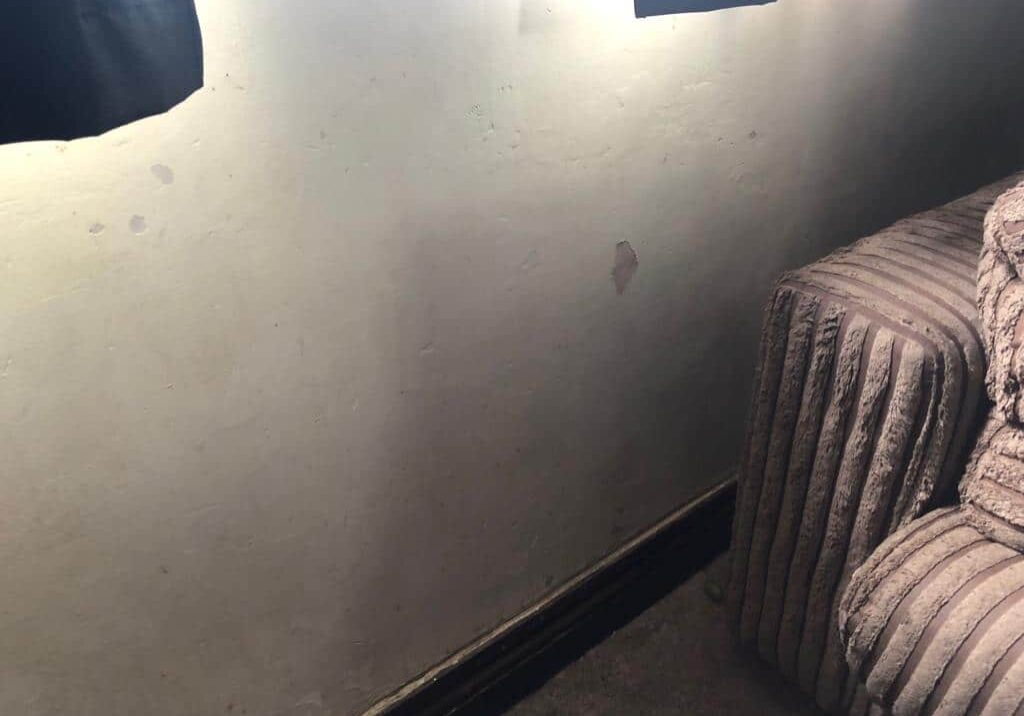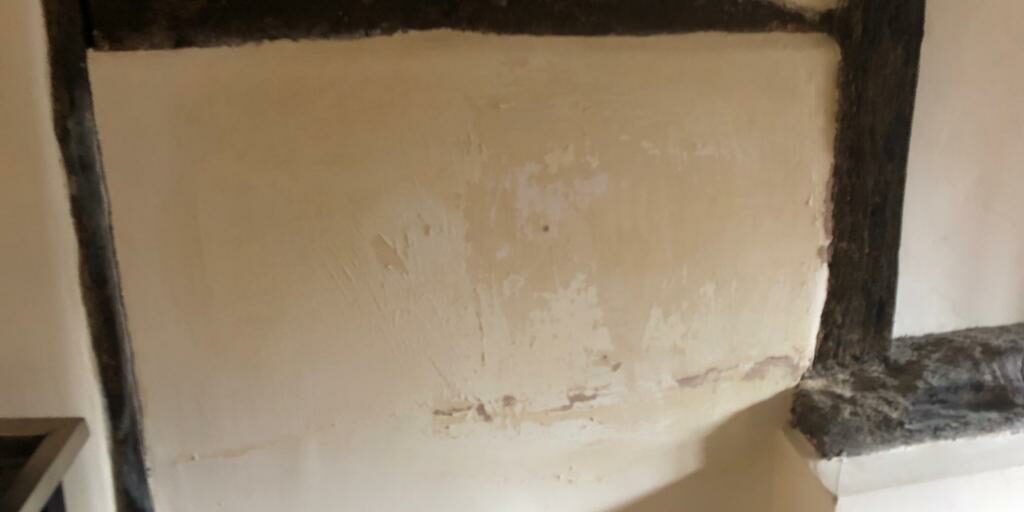 First things first, we attended to all of the external defects as soon as possible prior to the onset of the cold wet winter months. The tenant was also educated on the benefits of keeping an eye on things such as rainwater goods straight after periods of rain and reporting any leaks or defects to the landlord's agent quickly so they can be dealt with.
The next step, so that the tenant can get on with their redecoration works which they want to do before Christmas, was to introduce one of our air gap damp proofing systems, which are introduced to all damp affected walls and can normally be redecorated after seven days following replastering under good drying conditions (please do not hesitate to contact us if you have any further questions regarding this damp proofing method).
We also issued to both parties our condensation control leaflet, which offers helpful hints and tips for controlling the internal environment.
The landlord will have to dig deep again for modern certificated damp proofing solutions; however, a happy tenant is a good tenant.
"The whole crew were excellent and informative. I would definitely recommend South East Timber & Damp."

M Peacock, Damp issues
"We got a quote at the start and that's what we paid at the end. I'd definitely recommend South East Timber and Damp."

Nick Ibb
"Our experience of the survey and the surveyor was great. The communication was second to none."

Diana Knight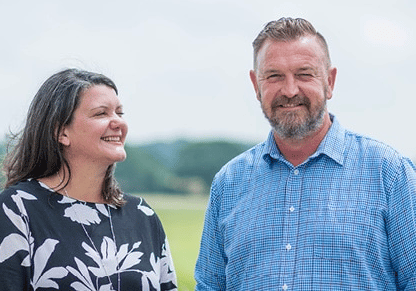 Need help? Book a survey at a time to suit your schedule
Our mission is to give you the peace of mind you deserve when it comes to waterproofing your house or business. Commission a survey from our team to assess your situation professionally.