Dry rot treatment should be handled by an experienced professional to ensure the complete removal of the problem. It can be a stubborn problem that, with the right conditions, can spread quickly around your property.
As is often the case, the source of your dry rot problem is not always obvious; however, one of the tell-tale signs of dry rot is a must smell. Many other signs might go unchecked if they are behind plasterboard or under the floor.
If you suspect you have dry rot, the best approach to dry rot treatment is to enlist the services of a South East Timber and Damp expert. When you do, this is the process we generally take in our dry rot treatment.
Cutting it off at the source
The first step to eradicating dry rot is finding and stopping the source of dampness. Dampness can occur for many reasons, including penetrating damp, condensation or rising damp.
Wherever there is a weakness, water will penetrate, and if it combines dry rot spores in a poorly ventilated area, dry rot will take over.
So getting rid of the fuel that feeds the dry rot is crucial.
The next step is to repair or replace the affected timber. This should only be undertaken by an experienced professional. The structural properties of the wood will be diminished, and they must be removed.
The final step involves treating the remaining timber and any adjoining masonry with fungicidal chemicals to prevent a return.
As we mentioned, in contrast to wet rot, dry rot can travel beyond its original damp source and use masonry to do so. So as part of the treatment, we must remove it from the walls too.
Common practice involves boring holes in the masonry and pumping them full of fungicidal fluid. This penetrates the brickwork and reduces the chances of return.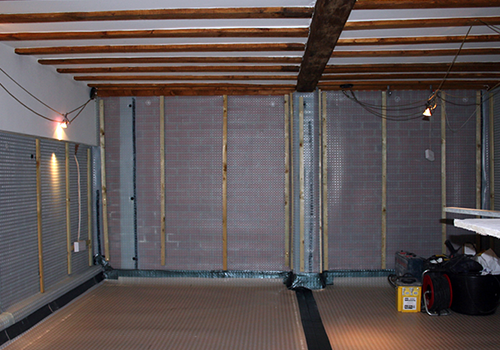 As with all our work, it comes with a ten-year guarantee. We have many years of experience and trust our expert team implicitly to deliver the best results. However, for your peace of mind, all our work is guaranteed.
If you'd like to find out more about Dry and Wet Rot, take a look at our partner's updates at the PCA.
If you think your property is suffering from dry rot, contact our expert, highly qualified professionals, who will come out and provide a dry rot survey and a full treatment plan for you to assess and take action. Take a look at our team and their qualifications right here.
Get in touch with our office, and we will book you in today.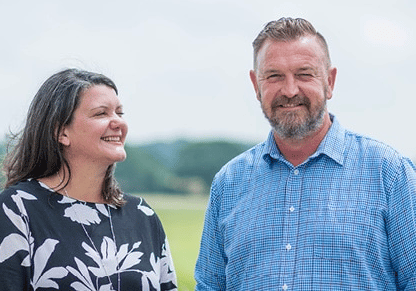 Need help? Book a survey at a time to suit your schedule
Our mission is to give you the peace of mind you deserve when it comes to waterproofing your house or business. Commission a survey from our team to assess your situation professionally.