The South East Timber and Damp Team
When you spend your money with South East Timber and Damp Limited much of it goes towards training, fair wages and creating a safe working environment to ensure good working conditions for our team. Our goal is to build a professional, knowledgeable, dedicated and loyal team.  Allowing us to provide an excellent experience for you from your first call to the friendly office team to the works being completed in your home.
Our Qualified Surveyor - Dean Webster CSRT CSSW ACABE
Dean is the company owner and surveyor and began his career in the preservation industry when he left school over 30 years ago.  For all this time, he has been helping thousands of homeowners, construction companies, and commercial clients solve damp, timber and waterproofing issues.
In 2005 he decided to take the plunge and set up his own company, and South East Timber & Damp was created.  Dean has achieved both the CSSW (Certified Surveyor Structural Waterproofing) and the CSRT (Certified Surveyor in Remedial Treatments), as well as becoming ACABE, an Associate member of the Chartered Association of Building Engineers. Over the many years in the industry, he has attended numerous specialist training workshops and seminars and regularly attends update training sessions to ensure he stays up to date.
As well as helping homeowners with remedying their issues, he has worked with many commercial organisations designing below-ground water management solutions for new and old buildings and favours inspecting and finding solutions for remedial issues in historic buildings using sympathetic techniques; he is also a member of SPAB – Specialist Protection of Ancient buildings.
Our Lead Technician & Friendly Office Staff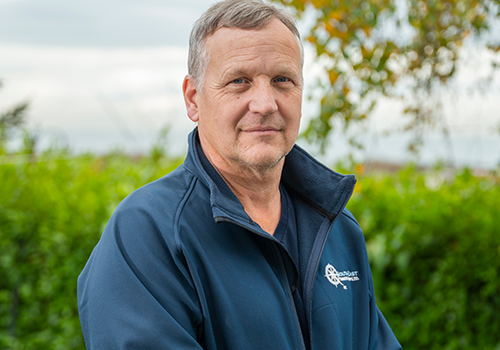 Gerry has been involved in the remedial and building industry for over 30 years.
Gerry is an experienced carpenter, electrician, builder a real solid team member, we are really lucky to have this experienced, knowledgeable technician on the team who is also great with the customers.
He has attended and passed numerous courses for our specialist areas as well as all the require H&S training – UKATA Asbestos Awareness, Powertool Safety, COSHH, and the PASMA Working at Height – Towers for users course.
Business and Personnel Development
Annabelle takes on a business and personnel development oriented role, as well as keeping an eye on any networking or potential business opportunities that often arise.
Annabelle's background and wealth of experience in customer service are closely reflected in the company's ethos of providing a non-sales based, customer-centric approach and constantly striving to go above and beyond clients' expectations.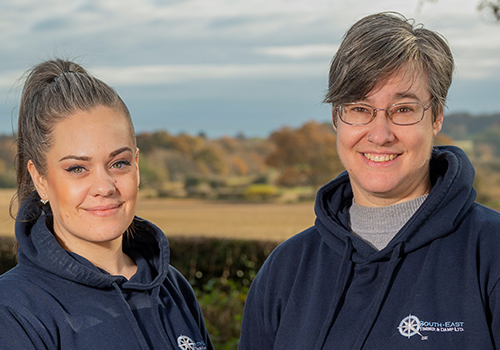 Karolyn and Tracey are our dream team. Both are experienced administrators with a passion for fantastic customer service. They have a good eye for detail and go above and beyond to ensure the office runs like clockwork.
They job-share the role, and as such, you may speak to either or both when dealing with us! They also have the freedom to work remotely from home to help fit in with the demands of life outside work when it is required.
We are blessed to have such a fantastic office team