Issue: Decay and possible dry rot repair in a detached timber garage, Rochester

Survey Type Booked - Snapshot £95 + VAT
Following two or three telephone conversations we were invited to inspect  'decay'  to a single-story flat roof garage in historical Rochester.
We were advised that the roof had been re-covered very recently but the structure beneath was rotten and decayed. The homeowner was seeking further advice on the need for dry rot repair as they had only recently moved in.
During the inspection, it was immediately evident that some of the joists spanning the garage had indeed suffered from long-term water ingress and had decayed to the point where they could be snapped by hand.
The roofing contractors had removed the old plywood and felt-covered roof and reinstated it leading to the decayed sections of timber still in situ.
Testing of the joists and also the underside of the new roof revealed all to be perfectly dry at the time of my inspection meaning that the roof repair had been successful and it was just a case now of removing the decayed joists and introducing new ones.
Firstly the client was advised that as a specialist company our costs to carry out the works would be significantly higher than employing a local carpenter to carry out the repairs and that budgets were tight (which they always are when you first buy a property).
We suggested it would make economic sense to employ somebody else, however, we were asked to provide costs to carry out the dry rot repair which would involve removing one structural timber at a time and replacing it with another before moving onto the next damaged timber. This would ensure that the new roof coverings above were not disturbed which could of course then lead to further water ingress.
We also provided advice on heating and ventilation for the area to help control the internal environment.
"The whole crew were excellent and informative. I would definitely recommend South East Timber & Damp."

M Peacock, Damp issues
"We got a quote at the start and that's what we paid at the end. I'd definitely recommend South East Timber and Damp."

Nick Ibb
"Our experience of the survey and the surveyor was great. The communication was second to none."

Diana Knight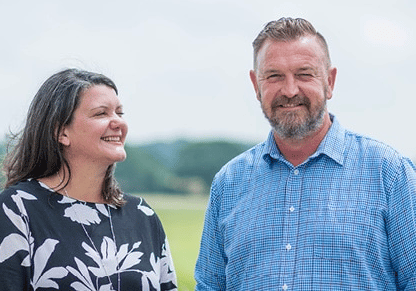 Need help? Book a survey at a time to suit your schedule
Our mission is to give you the peace of mind you deserve when it comes to waterproofing your house or business. Commission a survey from our team to assess your situation professionally.